POWERING THE FLOW OF ENERGY
POWERTRANS was established in 2011 to carry out the logistics and trading of crude oil and petroleum products in the international market. With its experienced and specialized staff POWERTRANS provides important services in offering crude oil produced in the Mediterranean basin to the world markets and meeting the needs of the region for fuel products by effectively using existing infrastructure.
POWERTRANS core mission is to undertake activities in the energy sector, including especially petroleum and petroleum products, in the international markets and to add value to its customers through its constantly developing, flexible and dynamic structure and competitive solutions.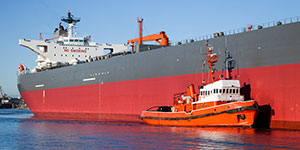 TRADING
POWERTRANS conducts its activities at an increasing rate in two close but distinct markets as crude oil and fuel product trading.